Eyebrows can create such beautiful symmetry on your face, wouldn't it be amazing to have a gorgeous set or brows that will never wash off? Imagine having an entire meal and your lip colour stays in place or simply waking up with beautifully lined eyes. Permanent make up can do all this! Check out some commonly asked questions (FAQ's) below.
Permanent Make-up also known as Permanent Cosmetics or Micro-pigmentation is giving people all around the world more time and confidence every day. This process implants pigments within the first layer of the skin to create more definition or to enhance and perfect the natural look of the face.
Permanent-make up is meant to be natural and make you look more like yourself from dusk to dawn. You will require touch-ups every 1-3 years to keep your enhancements looking fresh.
Check out below for some of the most commonly asked questions or FAQ's. Feel free to reach out via email if you have more [email protected]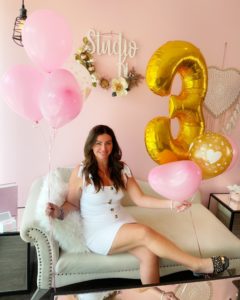 Do I have to shave my brows off?
No way hosé! This is a FAQ I hear a lot! At Studio Ki we want to work with your brow hair and use as much of it as possible to keep your face looking natural yet perfected!
We may have to clean up our brows to get a better shape but we will keep all the hair we can.
If you don't have any brow hair that's ok too we can still give you an amazing brow shape that will look perfect for your facial structure.
It is best for you to arrive with your brows as natural as possible so I can work with your existing hair. This mean doesn't wax or pluck before you come, we will take care of the hair when you arrive!
Waxing after you get your new brows is perfectly fine. You need to wait for a 1-month post-treatment before you book your next waxing appointment with Studio Ki
Will it hurt?
Most people rate permanent make-up discomfort at Studio Ki on a 0-3/10 scale.
WE use numbing cream when you come in for brows, lips and liner so it should be relatively comfortable or completely pain-free!
Did you know a lot of people actually sleep through the brow process? It is quite relaxing with the numbing and the vibrating sensation of the machine.
Things you can do to keep yourself more comfortable
Avoid caffeine 12 hours before your appointment and alcohol 24 hours before. Both of these can interact with the numbing cream which can cause discomfort. They can also thin your blood and cause you to bleed which can lead to poor retention.
Pain killers are permitted before you come but do not use Ibuprofen or Aspirin based pills as they will also thin your blood. Acetaminophen is ok as it does not have this same effect.
Studio Ki is not recommending medication we do not provide medical advice.
Contradictions and No No's
You can NOT get permanent makeup done if:
You are pregnant or breastfeeding
On acceptance within 12 months
Have HIV, Hepatitis or any other infections viral disease
Undergoing Chemotherapy
Prone to keloid scarring
Easily develop infections
Taking blood-thinning medications that your dr. will not allow you to have a break from or that cause you issues with blood clotting or healing.
Are under the age of 18
How long will it last?
Permanent make-up has a lot of different factors for longevity.
Your skin type plays a major role in the lifespan of your permanent cosmetics or microblading. Oily skin types will need more touch up's than dry skin.
Permanent make-up can last between 1-5 years
UV exposure is a big deal for permanent cosmetics, the sun makes your skin darker but your tattoo's lighter.
Aggressive skin treatments and products can shorten the lifespan of your new brows, lips or liner. Laser, microdermabrasion, chemical peels, retinol, other lightening serums and low iron will decrease the lifespan of your permanent cosmetics.
How many appointments do I need?
New permanent make up typically takes 2 sessions. Your initial appointment and a second one 4-8 weeks later.
If you come to the Studio to get your brows fixed because they were done elsewhere it may take more sessions. Cover-ups can sometimes be done in two but they often need removal before we apply the new brows or colour correction.
If you have had your brows done elsewhere and would like to have them fixed the best thing to do is send me a well-lit photo of your brows so I can see what needs to be done. A full-face shot, as well as one or more close up's of each brow, will help me give you better advice as to what your process will be like
Please email photos and your brow history – When you got them done last, how many times you have had them done, what method was used (micro-blading, powder brows). If you have a good shot of when they were first done that is also helpful.
Email [email protected]
How long will my appointment take?
Initial appointments for permanent make up will take 2.5-3 hours
This will include, paperwork, consultation, measuring and drawings your new make-up, tattooing and aftercare instructions.
4-8 week touch up appointments takes 1-2 hours.
What kind of ink do you use?
Studio Ki uses one of the top pigments lines for expert artists, Permablend Pigments. They are manufactured in the USA by World Famous Ink and meet all Health Canada regulations for safety and quality.
Permeable pigments are one of the most stable pigments on the market so your brows will lighten in colour and not turn pink as they age! They are also vegan and cruelty-free, just like everything at Studio Ki!
Do you use clean needles?
Every procedure done at Studio Ki uses a newly sealed full sterilized from the factory cartridge and needle. At the beginning of your appointment, we will take a sealed package with a new single needle inside and open it only when we start the process. After the appointment, all needles, microblade and cartridges go into a sharps container to be disposed of safely.
We believe in using only the best tools on your face and this includes our needles.
Kyla Ki and all semi-permanent makeup artists at Studio Ki are fully licensed, certified, insured, inspected and approved by Interior Health. Studio Ki artists are all Blood Bourn Pathogen certified.
Can you go over my old permanent makeup?
If you had your permanent makeup done elsewhere and want me to do it now the best way to know what the next step is would be to send well-lit photos to [email protected] (Close up and full face are preferred)
This way I can assess what the process will be, cover-up, colour corrections or lightening. For certain cases, you may need to come in for a consultation in advance.
Please email [email protected] your photos if you would like me to go over previous work and do your brows, lips or liner.
Can I get lip blush if I have lip filler
Heck yes you can!!
Lip filler and lip blush look great together. If you plan to get both it is required that they are done 4 weeks apart.
Can I get lip blush if I'm prone to cold sores?
Yes if you are prone to cold sores you can still get lip blush but there are add
Trauma to the lips including lip blush can trigger cold sores for carriers of the herpes simplex virus. To prevent cold sores from flaring up it is recommended to call your family doctor and ask for a Valtrex or another anti-viral medication. Your doctor will prescribe this 5 days prior to the procedure and 5 days after.
If you are prone to cold sores or carry the herpes virus we strongly advise you to talk to your doctor and take a preventative antiviral in advance of your procedure because cold sores can alter the healed results of your tattoos.
The will you make me look like Groucho Marx FAQ?
No lol!
At Studio Ki we want your brows to look amazing so you come back and tell your friends to come in too! We believe it is better the build the brow up over two sessions rather than scare you with big dark brows!
Our business is based on referrals so we don't worry no Groucho Marx brows will be coming out of our shop!
Do you offer training?
At Studio Ki we accept select candidates for apprenticeship training at the studio. If permanent makeup is something you have always been interested in and want to know more about starting a career with us please reach out via email, so we can chat!
Please provide your resume and a cover letter explaining why you want to join our team!
How can I book?
The easiest way to book is online right here,
Kyla is typically booked 1-2 months in advance so it is a good idea to plan ahead and book your appointment well in advance.
A deposit is required when booking and can be made via credit card or Paypal.
If you need further assistance or are only able to use e-transfer please email [email protected] to plan your booking.
How can I pay?
Studio Ki accepts cash, e-transfer, debit or credit card.
Is it customary to tip for permanent make-up or spa services?
Tips are very much appreciated!
Permanent make up is a service based industry and if you are pleased with your new looks tips are not mandatory but are always welcomed.