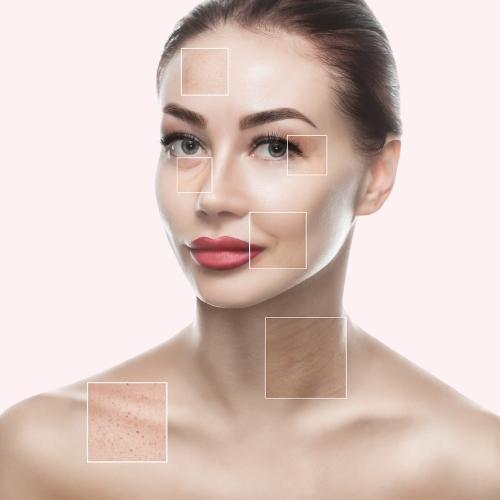 Helping you Regain Your Confidence

Our function is to support you in regaining your confidence. We understand the emotional toll that scars, stretch marks, and other skin-related problems may have on our clients. At Studio Ki Permanent Cosmetics, we will design a treatment plan that is tailored to your specific requirements and goals. We can work together to help you feel comfortable in your own skin by embracing these fantastic paramedical tattooing services!
Inkless Stretch Mark Camouflage/Removal

This method is perhaps the most intensive and successful therapy for stretch marks that lowers the texture and appearance organically. Our method entails utilizing a mix of our proprietary Serum blend of organic oils and vitamins, as well as tiny needles, to permeate each particular stretch mark, regardless of how long they have been there. This, in turn, serves to build collagen and stimulate our skin's melanin, allowing us to reclaim our natural pigment.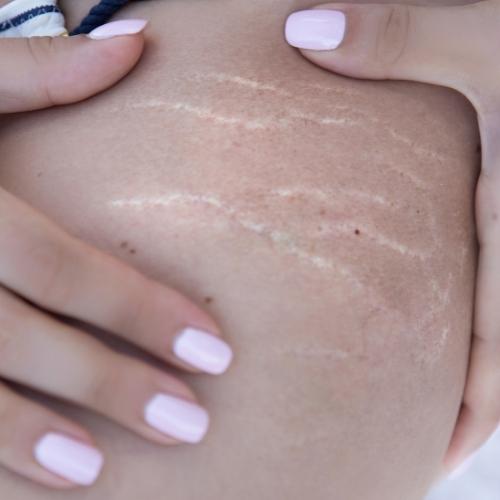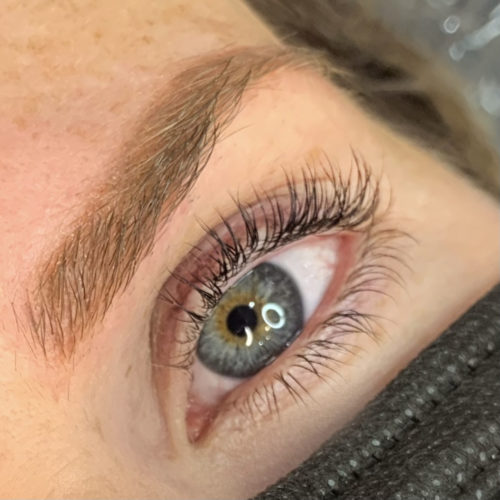 What Are the Benefits of Microblading?

Procedures such as Microblading provide plenty of advantages. And it appears astonishingly natural and seamless when done on the right candidate. The most significant advantage of getting your brows done is the amount of time it may save you throughout your daily makeup routine. And the time it takes to discover the right product for the task, as well as the money spent on testing out the various options. Furthermore, folks who lead busy lifestyles do not have to worry about their brow makeup smudging, running, or vanishing.
Finally, microblading and other related treatments, such as Powder Brows, can help you achieve attractive, natural-looking brows while saving you time, effort, and money. Not to mention the boost in confidence you get when you wake up looking polished and ready to take on the day!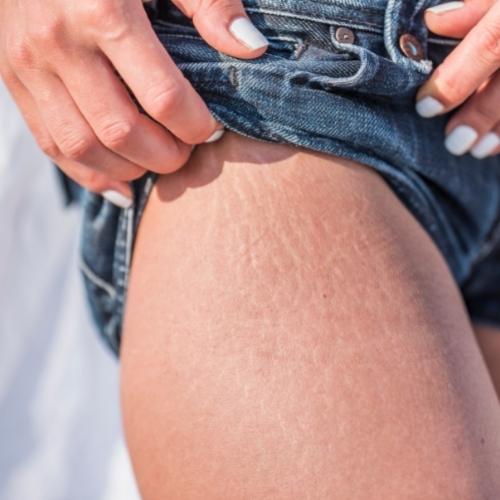 Why Go With the Inkless Method?

Instead of putting skin tone pigments on the skin, we employ a range of serums, oils, and vitamins to deposit into each stretch mark to assist, diminish and eliminate its appearance, similar to a medical camouflage tattoo. This is a more natural alternative to tattooing on your skin using ink.
Unlike other treatments like lotions, cleansers, lasers, and more, our inkless technique promotes the skin to manufacture collagen, which is a naturally occurring protein that gives the skin and other body parts structure.The Inkless method is the first treatment we recommend if you want to decrease or eliminate the appearance of your stretch marks.
Client Reviews
I have gotten the pleasure to know Faye throughout the years and she is by far the most tentative and caring esthetician I know! She recently did a Teeth Whitening and lash lift for me and she payed close attention to the details and comfort of the whole experience! I can't wait to also try one of her awesome facials!!! Highly recommend anyone to book in with her! Thank you so much Faye!
- Crystal Fay Lemieux
Fantastic service, very friendly, top notch work!
- Stephanie Seraina Schenkel
I am smiling bright after getting my teeth whitened by Faye!
She was friendly and fun and very professional! I cant wait to come try some of the other great services!!! Thanks Faye!!
- Jennifer Zinger
Most professional and a perfectionist about her work I have been too. Amazing work. Recommend to everyone.
- Sherry Kirsch
Kyla is a beautiful, caring and professional person. Was scared to get my brows done. Kyla explained everything and put my fears to rest. She does amazing work. Would recommend her to anyone.
- Paula van Dyke
Kyla is very professional with a caring, gentle manner. She listened to my concerns and with her extensive training she explained clearly how she could address my concerns and how I could benefit. After my first treatment I felt very glad to have chosen Studio Ki and would recommend it to others.
- Helen Glennie
Scar Camouflage Tattoo
Scar revision, also known as scar camouflage, is a type of non-medical tattoo that uses pigments (colours) to diminish the look of scars on the skin. Normal skin is a combination of skin tones, not uniform in hue, when inspected more carefully. We employ a particular colour blending process at Studio Ki Permanent Cosmetics in Vernon to try to capture the skin's natural colour patterns. This bespoke tattooing method uses pigments that are custom-matched to your skin tone, blending the scar into the surrounding skin. As a consequence, the scar's appearance is reduced overall.
It's crucial to keep in mind that most scars are permanent and may never totally fade away. Scars come in a variety of shapes, colours, sizes, and locations, and they may take numerous treatments to achieve the best results. The effects are usually cumulative and might take up to 45 days to completely appear.
We can help with:
Surgery Scars
Plastic Surgery Scars
Burn Scars
Injury Scars
Acne Scar Treatment
Hypopigmented skin (Vitiligo)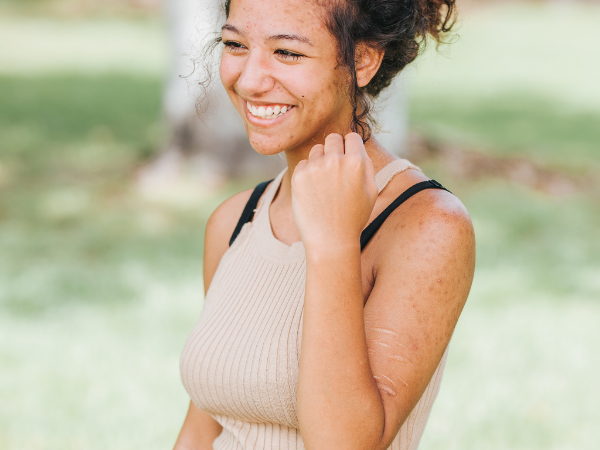 Paramedical Tattooing FAQS
Am I a Good Candidate?
Scar and stretch mark camouflage is appropriate for the following applications:
Everyone over the age of 18 who isn't pregnant or breastfeeding is eligible to participate.
NOT diabetic
Is not hyperpigmented or scarred with keloid scars
The ink camouflage technique requires scars and stretch marks to be at least 2 years old.
Stretch marks need to be at least 1 year old.
What to Avoid Prior to an Appointment
Ibuprofen or aspirin 24 to 48 hours before your scheduled appointment
Caffeine, alcohol, and blood thinners 24 hours prior to your scheduled appointment
One week before your consultation, take fish oil or vitamin E. (they are natural blood thinners)
Antibiotics should not be used 20 days before and 40 days after the treatment
What to Avoid After my Appointment
For the first 2–3 days, avoid wearing anything too tight.
To avoid infection or discolouration, avoid scratching or peeling.
For the next seven days, avoid excessive perspiration.
After 7 days of therapy, moderate exercise is allowed. Avoid exposing the region to the full water pressure of the shower for 7 days.
For 40 days, avoid sunbathing and swimming).
Limit yourself to a brief shower rinse.
Perfume and deodorant should not be used near or on the treated area.
How long before I can expect to see results?
After your initial treatment, we suggest you wait for 30-60 days. You should be able to see your eventual outcome clearly. You may suffer moderate discomfort, redness, and swelling after the treatment, which can persist up to a week. The treated region will darken somewhat during the third week. Don't be concerned! It is restorative. You will start to notice the results of your therapy after this has passed.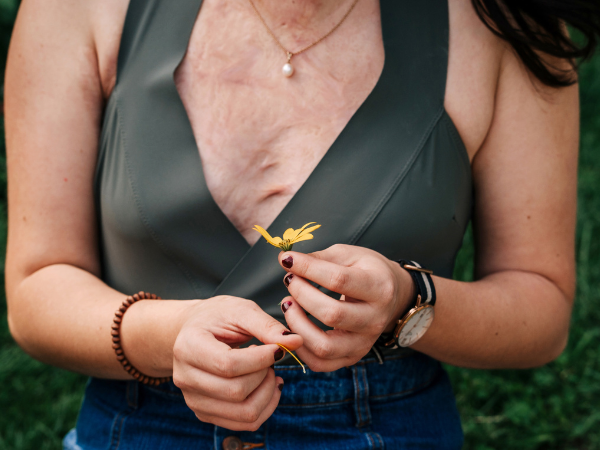 Our Pricing
If you're interested in Scar Camouflage treatments, please contact us at [email protected]. To determine to price for this procedure, we must first evaluate the scaring from a picture. This will help us determine the over cost of the treatment for you.
Inkless Stretch Mark Revision
With Technician

Appointment time: 2 Hours
Scar Camouflage Treatments
With Technician

Appointment time: 3 Hours
Contact Us
3307 32 Ave #102
Vernon BC Canada
Timings
We are by appointment only.
Booking online is easy, pick the perfect spot to fit your life!
Call or Text us at