Services
Microblading is by far the most popular application of permanent Make Up in the world right now but there are many other things permanent make up can do for you!
I have done a lot of eyebrows in the Okanagan but my clients also come in for a variety of other services such as powder brows, combo brows, permanent eyeliner, lip blush, lip liner contour, freckles, teeth whitening, henna brows and lash lift and tints!
Our newest service is called Procell Microchanneling! This revolutionary treatment can do so many things for your skin including tightening, sun spot reduction and so much more. Check it out our blog post here!
Everything I do I aim to enhance your natural look and make your day to day life more simplified!
Microblading & Brows
Did you know Kyla owner and head artist at Studio Ki has done over 1000 sets of eyebrows!
You know you are in good hands when the person tattoo'ing your face is an expert with all skin types, ages, nationalities and styles!
Brows are the most requested service at Studio Ki, it's basically what we are known for! Microblading, powder brows, combo brows, ombré brows, you name it we do it!
If you are wanting to know the difference between all these brows and which might be best for you, check out our blog post here or simply book an appointment and we will help you choose!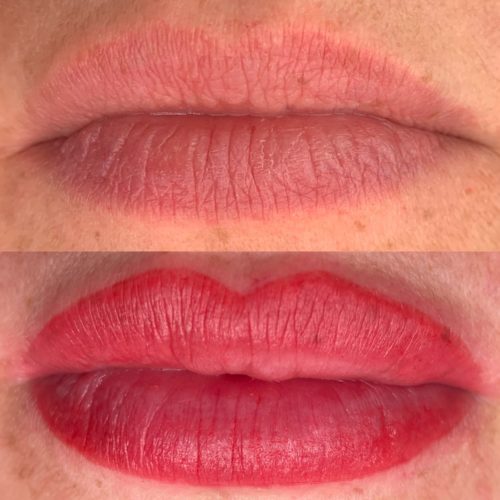 Lip Blushing
Studio Ki specializes in permanent make up. These services will last on average between 1-5 years for most people. Skin type, life style and implantation method will all effect the longevity of your permanent make-up! If you want to learn more about all the different services offered at the Studio then check out My YouTube link for a quick video explaining most of what we do!
At the Studio we also live the Okanagan lifestyle with all 4 seasons happening around us! This is why we know how important it is to look your best no matter what you are doing! Whether you are Skiing in the winter up at Silver Star, going for a swim in the summer at Kalamalka Lake you want your make up to stay on and to be looking alive! This is where we come in!
We offer full face permanent make up so your face will never wash off no matter what activities you are doing. Lip blush for that perfect pout. Beautiful eyebrows that will create symmetry, balance and a frame for your face. Eyeliner to define those eyes and even freckles for that cute sun kissed look.
Saline tattoo removal and lightening
If you are unhappy with old tattooing or permanent makeup results Studio Ki also offers saline tattoo removal. This is great for small body tattoos and undesired permanent make up
Sailne tattoo removal is a pain free way to lighten your old brows and typically takes between 3-6 sessions to get the desired results. Saline lightening is sometimes a necessary first step to doing a beautiful coverup!
Non-permanent services
Not ready to make the commitment? Studio Ki also offers some select less permanent ways to make you look beautiful upon waking up!
Henna Brow
Henna brows are one of our faves! If you want to see what it would be like to have your brows done but are not ready to take the plunge why not give henna a try? We have blond thru dark dark brow all the colours in between!
Henna brow will tint your brow hair for 6-8 weeks and your skin for up to 10 days! This is a fantastic way to test the waters and see if brows really are for you!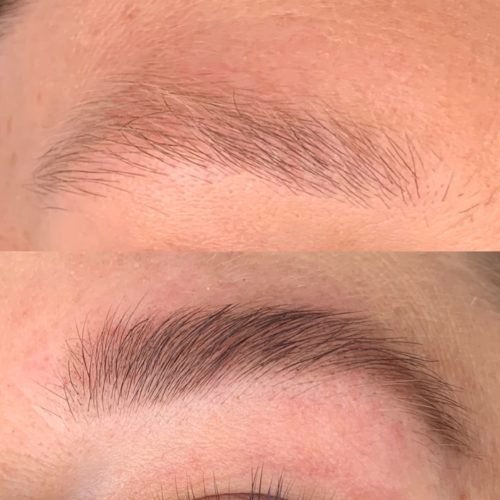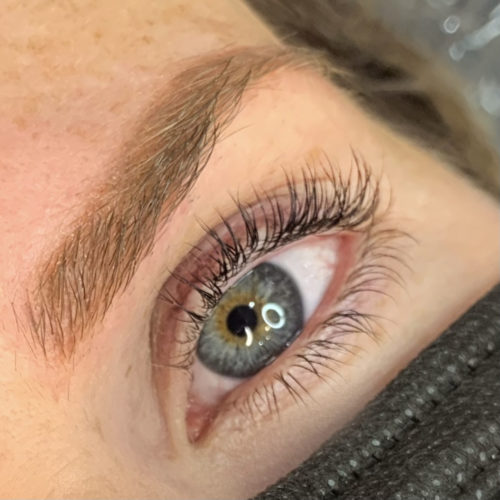 Lash Lift and Tint
Lash lift and tint is a wonderful alternative to lash extensions! Ditch the mascara and the curler and forget about looking like a panda at the pool this summer! Lash lift curls your lashes perfectly from the base to the tip when paired with a lash tint you now have the lashes of your dreams!
No need to worry about coming in ever two weeks to get them done either, these bad boys last for 6-8 weeks! Plus they grow out nicely so there is no awkward grow out phase!
If you live in the Okanagan or the Shuswap I think you will agree with us when we say henna brows and lash lift and tint belong together! Book together for special combo price so you can wake almost ready!
EyEnvy – The best way to grow your lashes!
Lash lift does look best with longer lashes and if you think your lashes are not ready then come in and get some EyEnvy lash growth serum! It only takes a few weeks to start working and by using it every day you will notice your lashes growing long in no time!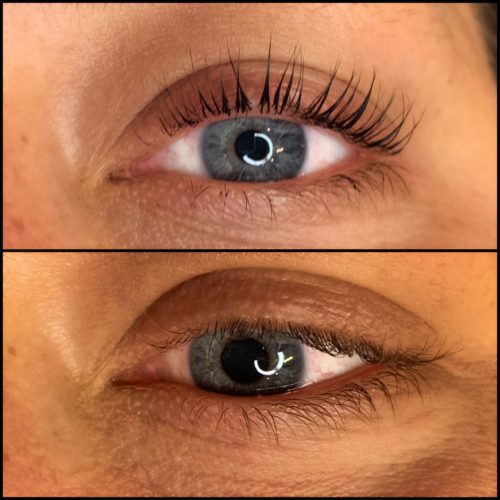 Finally, affordable teeth whitening in Vernon!
Everyone wants a beautiful bright smile right? That is why Studio Ki is now offering an affordable way to whiten your teeth! This painless procedure takes less than one hour and can lighten your teeth up to 15 shades!!!! Plus like everything at Studio Ki Beautiful Bright Smiles is cruelty free!
Now teeth whitening in Vernon can help you smile!
No matter what you come in to the studio for you will walk out looking naturally enhanced! The best part is you will wake up for days, weeks and even months or years to come looking fresh! Book now 24/7 online right here!